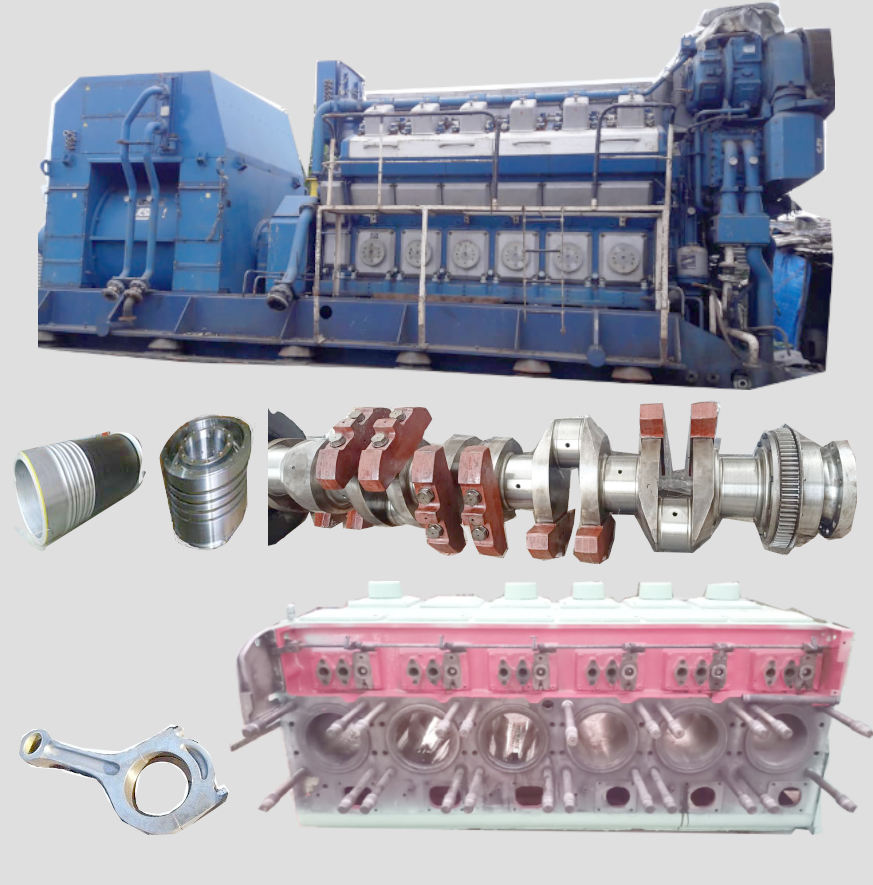 Product information
Category: Main & Auxiliary Engine
Brands: All Brands
Equipment or parts: Complete Set/ Parts
Stroke : 2 & 4 Stroke
Main & Auxiliary Engine & its parts
We maintain a large inventory of Genuine & OEM, New and Reconditioned Spare Parts for Diesel Generator engines & Ship's engine. These reconditioned and remanufactured auxiliary equipment are both function and load-tested in our workshop before dispatch. Over the years, we have built up our stock based on market demand, hence, delivery can be accomplished promptly at cost effective prices.We provide New as well as Re-conditioned Cylinder Liners, Cylinder Head, Piston Crowns, Exhaust Valve Spindles & Seats Valve Cage, Crankshafts, Fuel Injection Pumps, Nozzle, Plungers, Piston Ring, CR & Main Bearings, O-rings & Gaskets and all major Spares for Main & Auxiliary Engines.
Main & Auxiliary Engine :
We Supply all types of 2 Stroke & 4 Stroke Engines and its Major Spares like Cylinder Liner,Water Jacket, Cylinder Head, Cylinder cover, Piston, Piston Crown, piston Skirt, Piston Rod, Exhaust & Inlet Valve, Fuel pump, Plungers, Crankshafts, Camshaft, Connecting Rod, Engine Block & Bedplates, etc.
Sulzer

MAN B&W

MAN

YANMAR

Wartsila

Mitsubishi

Daihatsu

Stork Wartsila

Pielstick

SKL

Mak

Ruston

Mirless Blackstone

Fiat

Deutz

Bergen

Caterpillar

Cummins

Scania

Mercedez Benz

Volvo Penta